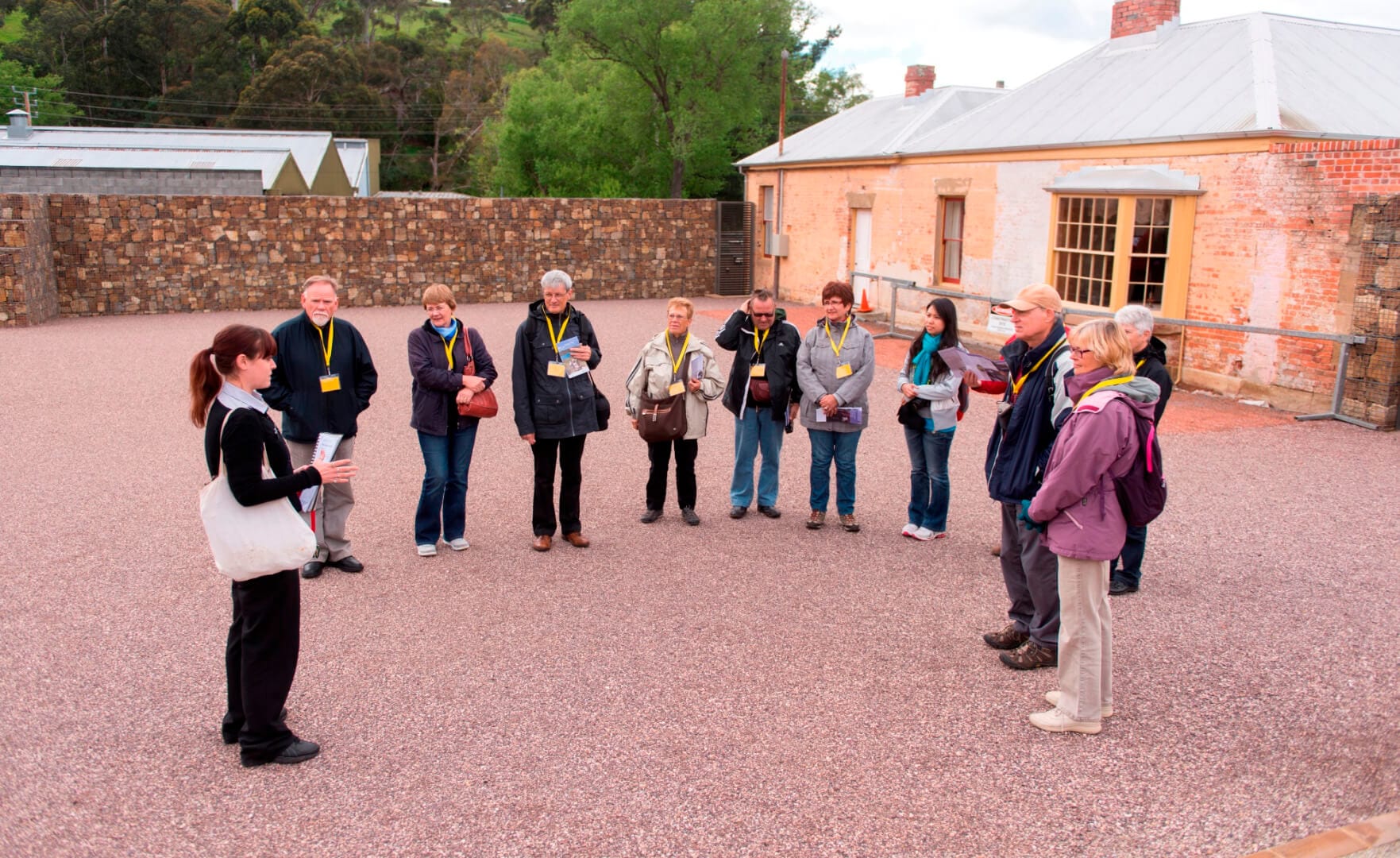 25 July, 2015
City tour of Hobart
As the capital of Tasmania, Hobart is a thriving and energetic city, far more intimate and smaller in scale than most large cities on the mainland. Australia's second oldest city, Hobart has its share of interesting tales from its early days. Between the sites of historic significance, the museums, the wineries and the shopping, there's plenty for visitors to see and do.
For the best way to experience Hobart, hit the streets on a walking tour that allows you to see the architecture and historic sites from the waterfront to the shops at Salamanca Place. Walking tours provide interesting titbits of the past, focusing on Hobart's maritime history and the colourful characters who built the city. Revel in the ambience of beautiful Victorian and Georgian architecture at Battery Point and the charming cottages at Arthur Circus.

There are tours of Hobart that include tastings at cider breweries, wineries and whisky distilleries. Begin a convict tour at the docks and retrace the route nearly 100,000 people incarcerated here were forced to follow during the 70-year period that Hobart was a penal colony. Most tours last a couple of hours and provide a wonderful introduction to the city for travellers. For those who are on a return visit, these tours make an excellent way to get to know the city more intimately.
When walking isn't practical, a coach tour of the city offers visitors the chance to cover a wider range in a luxury coach setting. Enjoy a tour of the docks, visit a brewery for a quick drink, try the delicious fudge and learn the fascinating history of the building at the Old Female Factory, learn about Hobart's Town Hall, and stop off for a glimpse of the beautiful Royal Tasmania Botanical Gardens.

Coach tours also travel up Mount Wellington for spectacular views over the city and the sparkling water beyond. For chocolate lovers, a half-day coach tour to the Cadbury Chocolate Factory makes for a delicious way to spend the morning. The nearby Bonorong Wildlife Sanctuary is another half-day trip that allows visitors a chance to see the famous Tasmanian Devil, along with other native species.
Whatever your interests lie in history, wildlife, wine, sweets or shopping, there's a Hobart bus or walking tour to match, offering visitors unique experiences and a chance to connect with this fascinating city in a whole new way.
Browse the blog by category