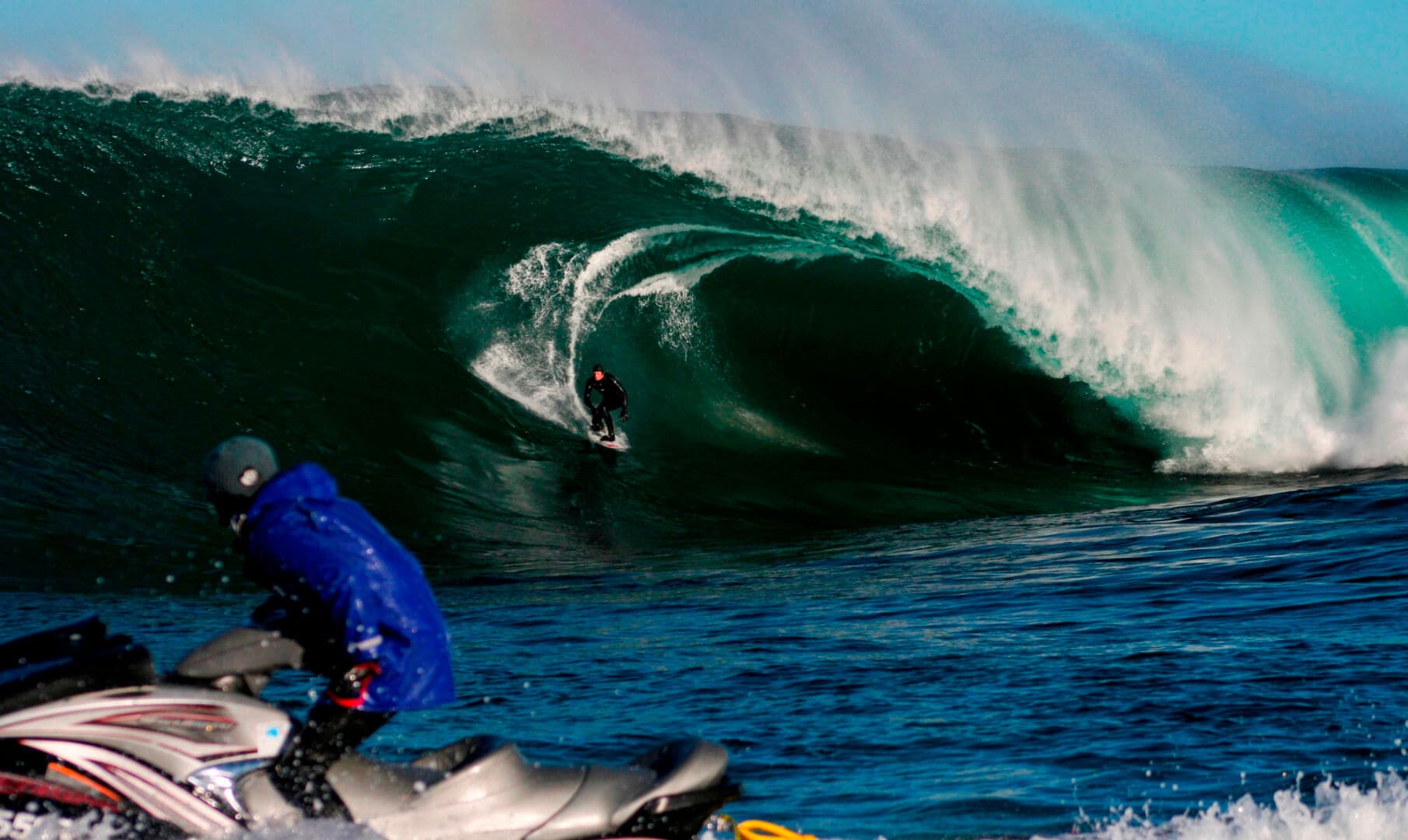 15 April, 2015
So you think you've surfed the best spots in Australia? Not until you've tried these five amazing beaches
A reshuffle of that surfing bucket list of yours may be in order after you read what Tasmania has to offer. From breaks so wild only a professional can surf them to beaches so remote you'll need your hiking boots, Tassie's surf beaches are some of the best in the country. So what are you waiting for? Strap your board to your roof racks and come on over…
Big wave surfers have come from all over the world to test their skills at 'Shippies' including champions Kelly Slater and Andy Irons. The waves break about 150m off the coast so you'll need a long paddle or have a friend tow you in. While the break may be for experienced big wave surfers only, the 45-minute hike through bush, the views from the bluff and the possibility of seeing a professional at play, make it a worthwhile journey for all.
The D'Entrecasteaux Channel shelters Bruny Island's western shores but the east and south coasts feel the full force of Antarctic swells. This makes Cloudy Bay one of the state's best and most consistent beach breaks. Located in the South Bruny Island National Park, Cloudy Bay is also home to the celebrated Bruny Island Surf Classic held in February each year.
Before you can surf at Australia's southernmost break, you'll need to complete a seven-kilometre trek through stunning World Heritage wilderness. The journey is worth every step—South Cape is an inspiring, unspoiled coastline with big, clean waves.
It may sound more like an Irish pub than a surf break but Tam O'Shanter really rocks when the waves are up. Tasmania's northern coast isn't known for its surf breaks, but Tam is an exception. It's a popular spot in winter, so make sure you've got a wetsuit if you plan to ride this left-peeling break at its best.
Forming part of the Freycinet National Park, Friendly Beaches Reserve is a great place to surf away from the usual crowds. Park the car and walk to the long stretch of white-sand beach. From here you can head to the peak of your choice. Access is along a rough track so a four-wheel-drive is recommended.
We've loved your feedback about your favourite surfing spots in Tasmania, so we thought we'd update this post with some more of your suggestions of great places to catch a wave in Tassie. These six great recommendations came from reader Callan Jones, and you can view his locations on this interactive map.
Lighthouse Beach on the northern corner of Mawson's Bay in North West Tasmania may often be deserted but the beach has consistently good waves, especially in autumn and winter, for surfers with some experience. Or head for the remote Ahrberg Bay on the west coast for a good beach break with average waves of three metres.
A 45-minute drive south of Hobart, 'The Wedge' at South Arm Beach has a break formed by Betsey Island with waves picking up and breaking quickly. Summer attracts lots of crowds with plenty of competition for waves. Or try Eaglehawk Neck, just over an hour's drive south east of Hobart, for a wide beach break.
Scamander Rivermouth, two hours' drive east of Launceston, is a favourite for its consistent waves (though the river mouth is also reported to deliver strong rips and sharks).
Callan says Martha Lavinia beach (named after a shipwreck) on King Island "would push hard for the number one" surf beach in Tasmania. The beach breaks both left and right, depending on the day, and is noted for wild winds and currents.
 
So how about you? Where's your favourite Tasmanian surf beach?
Browse the blog by category