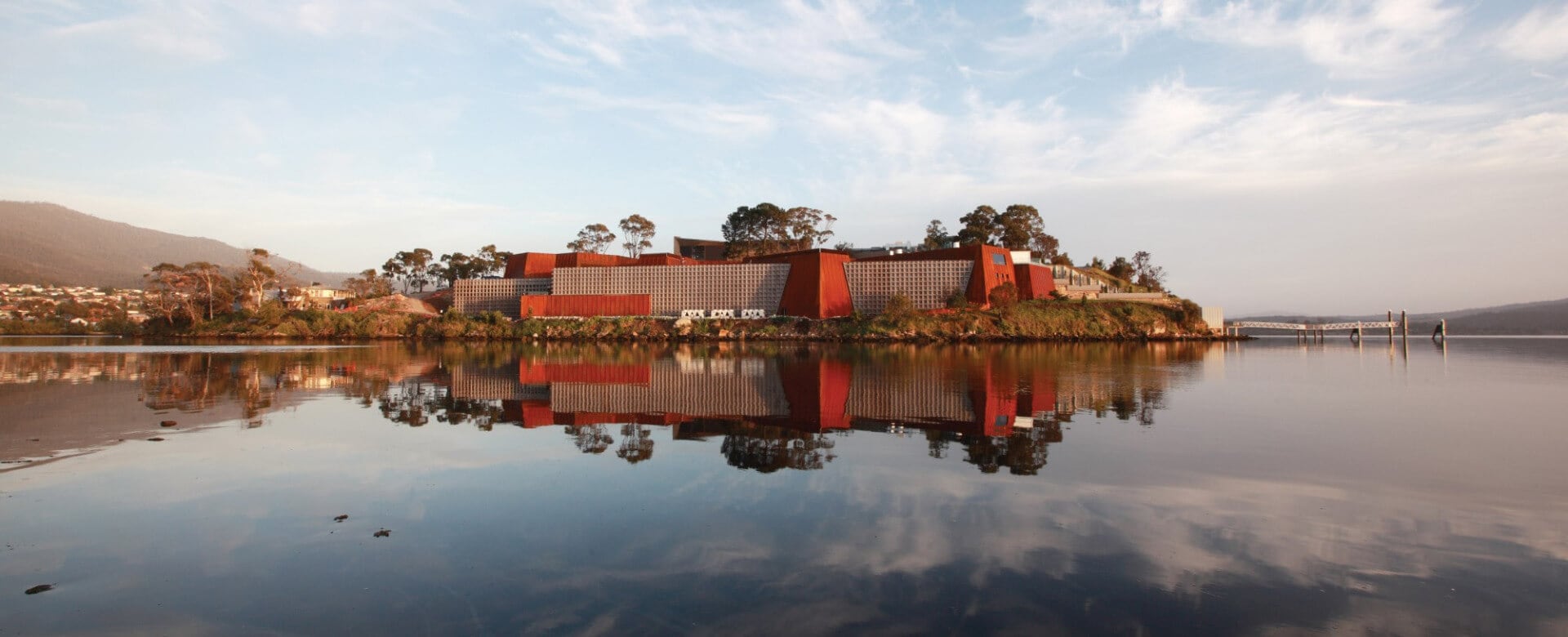 25 October, 2013
Top 5 Must See Destinations in Tasmania
The Apple-Isle is known for its breath-taking sights and natural beauty, but that's not the only reason why it's a perennial favourite among travellers. Tasmania is not a place for the faint of heart. If you plan to visit Tasmania, here are five must-see attractions that will lodge themselves in your memory long after the fact.
If you are travelling to Tasmania by car or campervan, island hop to Australia's southernmost state on Spirit of Tasmania and make your way to Hobart to see the Museum of Old and New Art (MONA). Bursting with artistic curiosities that will challenge your morality as well as top-notch food and drink options, this is a must see attraction for anyone visiting the Apple Isle. Depending on how you time your visit, you might be able to take in a festival or check out a film at the Mona Cinema. Locals and under 18's get in for free, while adults and concession holders will pay around $20 and $15 respectively.
Hobart's Salamanca Markets
Chances are you're going to splurge on the unique crafts sold at Salamanca Markets every Saturday. The stalls are bursting with local bric-a-brac as well as all of the best gourmet fare Hobart has to offer. You'll want to take some time to stroll around the local area and marvel at the 19th century sandstone buildings. Entry is free, but bring cash for the impulse buying and snacking you'll be doing.
Freycinet National Park has it all. The dramatic peaks of the granite mountains descend into white sand beaches and azure bays, the most famous of those being Wineglass Bay, a regular feature on several "World's Best Beaches" lists. The park can be explored by road or foot, with various scenic drives possible, as well as short or long hikes, including the three day Freycinet Peninsula Circuit. Camping is popular; so popular in fact that it operates on a ballot system during summer. The park is situated on Tasmania's east coast, about 2½ to 3 hours' drive from either Hobart or Launceston, with the main entrance located just after the township of Coles Bay.
Ticking Cradle Mountain off your bucket list will come with a serious sense of achievement. Get back to nature and channel your inner explorer with a trek that will have your calf muscles screaming but your soul singing. Your itinerary will depend on how much you like the great outdoors, and can vary from short ranger-led walks to day and overnight walks, all the way through to the ultra-tough 65km Overland Track walk, which will take about six days to complete. Entry is $16.50 per adult; if you plan to scout out other national parks during your trip, consider purchasing an eight-week holiday pass around ($60 per vehicle) or even an annual pass at $96 per vehicle.
Test your constitution with an eerie night-time tour of the World Heritage Port Arthur History Site. Tours run for about an hour and a half every day of the year except for Christmas, and are packed with accounts of paranormal activities and unsettling stories about this famously haunted area. You'll cover about two kilometres during the spook fest, so wear comfy shoes; note that wheelchair accessibility is limited. The site's about a 90 minute drive from Hobart, so you might want to set up camp nearby. Entry runs from $25 for adults.
A great way to see and breathe these scenic destinations across Tasmania is to travelling by campervan. Take your car, or even better a Britz campervan from Melbourne to Tasmania and vice versus with Spirit of Tasmania.
Browse the blog by category