Queenstown Travel Guide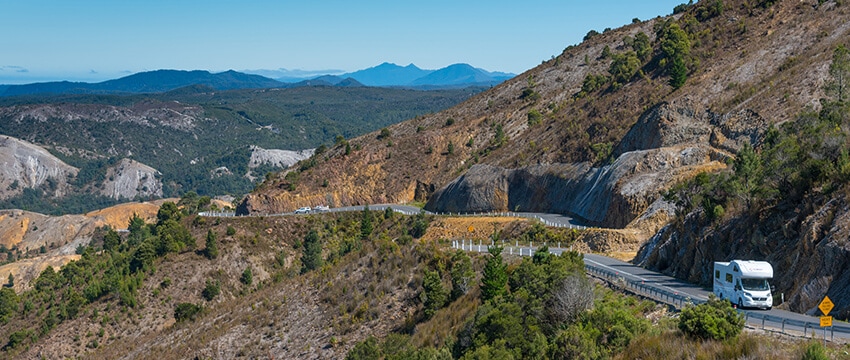 Western Tasmania
Overview
Take the road less travelled through Tasmania's Wild West. With the Franklin-Gordon Wild Rivers and the Southwest National Parks covering much of the region, you'll be immersed in Tasmania's natural and wildlife scene. What's more, the beaches here are less frequented by tourists (and just as sublime as the ones found on the east coast), making them delightful spots for some quiet time by the sea.
Queenstown
Nestled in a valley on the western slopes of Mount Owen on the West Coast Range, Queenstown is an historic mining town with many 19th-century buildings. Surrounded by pink and grey coloured slopes, the landscape offers breathtaking views and is a perfect stopover location when journeying across western Tasmania. (Photo: Derek Tickner)
RoamWild Tasmania
RoamWild Tasmania is Queenstown's must-experience tour company. With your hard hat firmly on, you'll spend time underground in an 1890's Copper/Gold/Silver mine where you'll discover mining relics dating back to the 1880's.
Galley Museum
To get a feel for the history of the town, visit the Galley Museum located on the corner of Driffield and Sticht Streets. The museum includes photographic, mineral and other local memorabilia all highlighting the heritage of the area.
Accommodation
The Empire Hotel is a budget hotel located in an historical building and is a lovely place to stay. The dining room has an open fireplace and offers delicious food, while the hotel's bar is a great place to mingle with the locals. Mt Lyell Anchorage is a charming Bed & Breakfast, with a 19th-century house featuring comfortable accommodation, plus a range of self-contained cottages. The West Coaster Motel on Batchelor Street is a 3.5 star hotel serving breakfast and dinner within a more upscale venue. For those on a budget, the Silver Hills Motel on Penghana Road is a good choice. For a chance to stay deep in the wilderness, Queenstown Cabin and Tourist Park offers cabins suitable for two to six people. There is also a kitchen, laundromat and an area for tenting available for those staying at the cabins.
Getting there
Queenstown is approximately 3 hours' drive from Devonport (on Tasmania's north coast) or at least a 3.5 hours' drive from Hobart (located towards the southern end of Tasmania).