Meet our man on the inside - Project Manager Massimo Soprano of Spirit of Tasmania. We had the chance to chat with him recently about the process behind the refurbishment, particularly the process known in the maritime world as "dry dock".
Spirit of Tasmania I & II are dry docked every two years, where they undergo routine maintenance. This year, much of the refurbishment work taking place on Spirit of Tasmania I will be done whilst the ship is in dry dock at Garden Island in Sydney.
How excited are you about this project? Is this the first time you have worked with a ship refurbishment?
It has been such an exciting project to be involved with from the very beginning. Now that we are getting close to delivery pieces are coming together like in a jigsaw puzzle.
These include all the design, procurement, production and logistics elements of the project.
Every project is different in scope and challenges. I had previous experience in cruise ships new build projects which certainly helps with the planning and execution of this project.
Describe how this dry dock will be different to any other dry dock on Spirit of Tasmania?
This dry dock will see, in addition to the normal marine engineering maintenance work, an increased scope of works due to the refurbishment.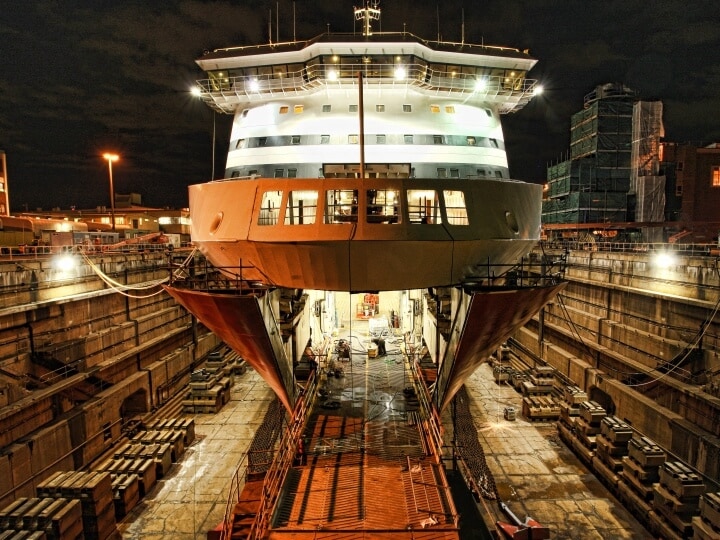 Spirit of Tasmania in dry dock, 2010 - Image courtesy of Shane Walker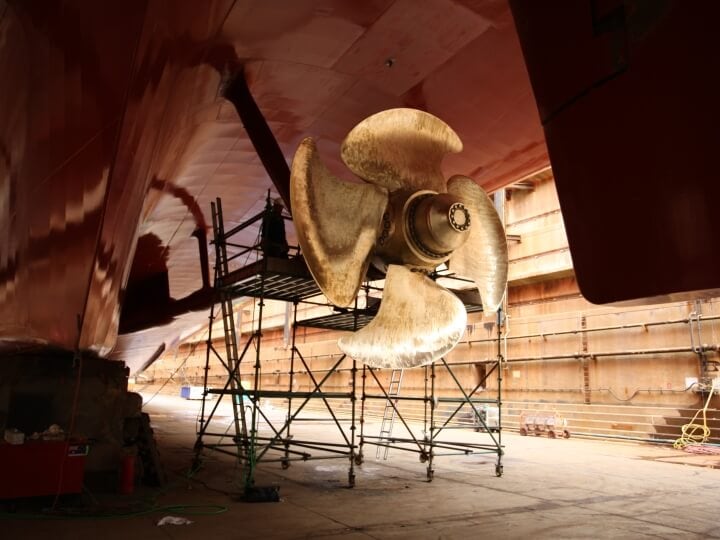 Spirit of Tasmania in dry dock, 2010 - Image courtesy of Shane Walker
What are some of the challenges?
The main challenges of this dry dock are project coordination between marine engineering and refurbishment works. What it means is that we will need to manage the logistics of having a considerable amount of extra workers on the ship and ensure that all works are completed safely and on time.
How many different people are working on this project at dry dock?
The refurbishment team at dry dock will include project managers, foremen and most trades including joiners, electricians, decorators, metal workers, floor layers and air conditioning technicians.
Describe how a project like this is able to meet its delivery timeline of three weeks?
The dry dock timeline is no doubt challenging. In order to keep the scope of works for dry dock to the minimum and meet the timeline we will complete early opportunities works before dry-dock in areas of the ships where we will not disrupt passenger travel.
Spirit of Tasmania in dry dock
Much of the refurbishment works will take place during dry dock at Garden Island in Sydney. We produced a short video of the dry dock process when Spirit of Tasmania I went into dry dock in 2013. If you've ever wanted to see the bottom of a ship, or the propellers and anchors close up, check out the video below. It's quite a process!