Day Sailings
Fancy a day at sea? Between September and May, Spirit of Tasmania operates a number of day sailings in addition to its regular schedule.

These sailings depart each port in the morning and arrive at their destinations in the evening, meaning you get to experience all that Spirit of Tasmania has to offer from dawn til dusk. For sailing times, please refer to our sailing schedule
Aside from the magnificent views, there are stacks of fun activities on board to keep you entertained while at sea. Local entertainers including face painters, circus performers and storytellers rove the ship, educating kids and adults alike about Tassie art and wildlife.
Day Sailings activities: 
10-11.30am: Trivia/disco bingo
1-3pm: Acoustic singer (2 x 45 min sets)
3.30-5pm: Trivia/disco bingo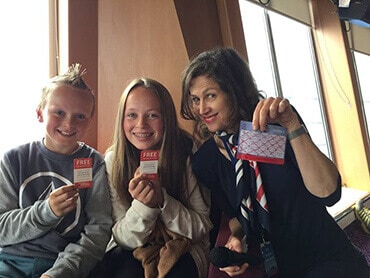 Disco Bingo (MEL-DPO)
It's bingo…with a twist (and a few shakes as well). In the format of musical bingo, lively host Dolly plays snippets of well-known songs for players to mark off on their Disco Bingo tickets. When you hear your song, you mark it off. First person to mark all 15 songs yells "Bingo"! Hits from all decades are played, so passengers of all ages can join in. And Dolly usually manages to convince the winners to bust out some of their best dance moves—with hilarious results!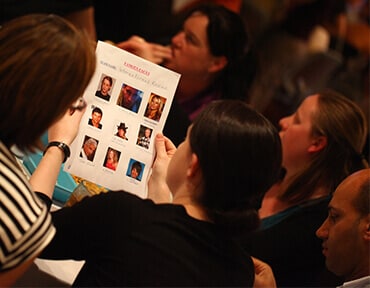 SoundStorm Trivia (DPO-MEL)
Strap on your thinking caps and try your luck at trivia for a chance to share in some cool prizes. Fun but challenging, there are two sessions per sailing from Devonport to Melbourne, with each lasting between 1.5 and 2 hours. Each session includes 'Q & A', 'Famous Faces' and 'Who Am I?'. So round up your brainiest bunch and head to Deck 9 for some laughs (and ultimately some bragging rights).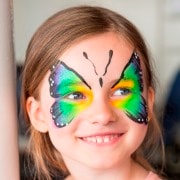 Creature Tales (both directions)
Creature Tales delivers a packed school holiday program of hands-on free activities that will have you posing for a caricature, watch roaming circus arts, learning to draw your own cartoon characters, having your face painted by our crew of Tassie's best or screen painting - try a hand at it yourself!

Live Music (both directions)
Our live music program delivers a blend of home grown originals with your favourite covers from the locals who not only deliver a fine tune but will welcome you to their island home with a traditional warmth and hospitality. Audiences continue to provide fantastic feedback on our carefully selected crew of musicians who will play for you every day and every night sailing on Deck 9. Expect some banter on what inspires Tasmanian songwriters and some really great toe-tapping music.