Accommodation
Let's face it: putting your feet up and relaxing is an essential part of any getaway, and with 222 cabins and 121 recliners on board, supreme comfort is what Spirit of Tasmania does best. And no matter your budget, there are options to suit all travellers.
Note: All cabins also have air-conditioning with adjustable controls, a power point, wall-mounted reading lights, hanging space, a desk with chair and wall mirror with bedding, towels and soap provided.
Twin and Four Bed Shared Cabins
Perfect for solo travellers, Shared Cabins accommodate up to four passengers of the same gender and allow for a restful journey across the Strait.
Private Shower
2 Single Beds
Bunk Beds
If you have any special needs, please call us on 1800 884 305. Special needs include booking a Wheelchair Accessible Cabin or Recliner, travelling with an assistance dog or if you have a medical condition. By calling us we will ensure your needs are met at the time of booking.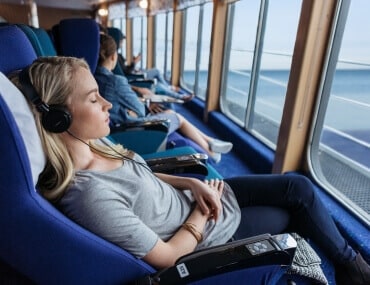 Recliners
Recliners offer comfort at great value. Located in a private lounge surrounded by floor-to-ceiling windows, you can simply sit back, relax and enjoy the magnificent view.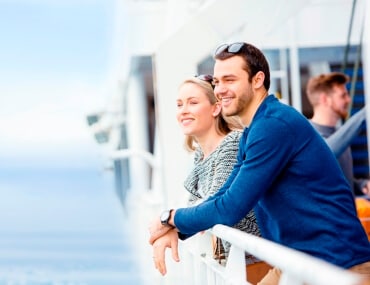 Day Tickets
There's nothing quite like a day sailing, with the fresh ocean air, sweeping coastline views and vast swathes of glistening water as far as the eye can see. During summer and other high demand periods, travel on a Day Ticket and experience all this, plus a host of fun onboard activities.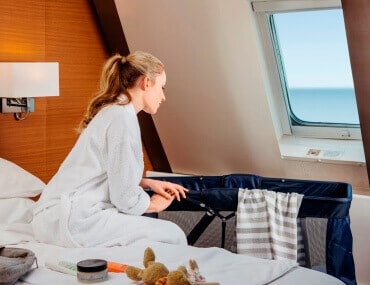 Cots
Infants are best accommodated in Deluxe Cabins and Four Bed Cabins. If you book an infant a cot will be placed in the cabin free of charge, subject to availability. Look for the 'Cot Provided' icon on the booking screen to confirm availability. The only thing you need to bring is linen for the cot.