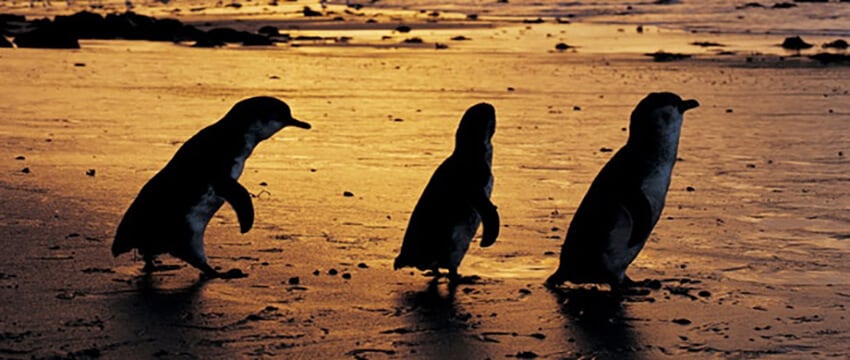 Phillip Island
You've no doubt heard Phillip Island and penguins mentioned in the same breath. Well there's a good reason for that. A great deal of the island's appeal lies in its waddling inhabitants—who, after a hard day's fishing (and much to the delight of locals and tourists), return each night to Summerland Beach for the safety of their burrows. There's a dedicated viewing platform as well as tours which enable you to get the most out of the incomparable Penguin Parade experience.
Much more than just its penguin population, Phillip Island is a popular destination for surfers and motoring enthusiasts. Home to an assortment of barrelling reef and beach breaks, the waves here can be enjoyed by pros and grommets alike. During the year, the island plays host to a number of surf clinics and tournaments. Every October, the action kicks up a notch as the world's best riders descend on the island for the Australian Motorcycle Grand Prix. Of course, for the less adrenaline-inclined, you can enjoy a nice leisurely stroll along the headlands or down the main street of town for a shop and a bite to eat.
Located 90 minutes south-east of Melbourne, the island is accessible by car via San Remo.