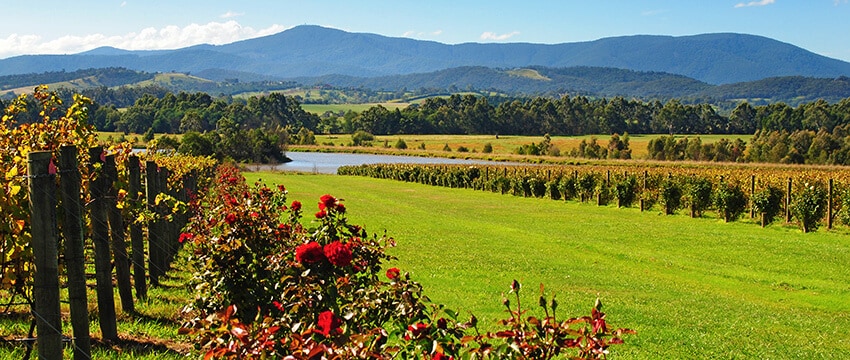 Yarra Valley and the Dandenong Ranges
Less than an hour's drive out of Melbourne, the Yarra Valley is Victoria's premier wine region. The region is home to more than 80 wineries, showcasing some of the world's finest sparkling wine, chardonnay and pinot noir. A day trip out here is well worth it, but we suggest spending the weekend, lodging at one of the region's adorable chalets, villas or cottages. On the first Sunday of every month, the Healesville Racecourse Harvest & Craft Market offers an array of locally made food, crafts and souvenirs.
Close by, the Dandenong Ranges offer a wealth of hiking tracks and picnic areas, charming B&Bs and cafes, all amidst towering gum trees and lush green gullies. We recommend visiting in spring, when the leaves here are ablaze in colour, and or in winter, when you're more than likely to encounter some light dustings of snow. Puffing Billy, a century-old steam train that chugs through the southern reaches, is a popular attraction among kids of all ages.