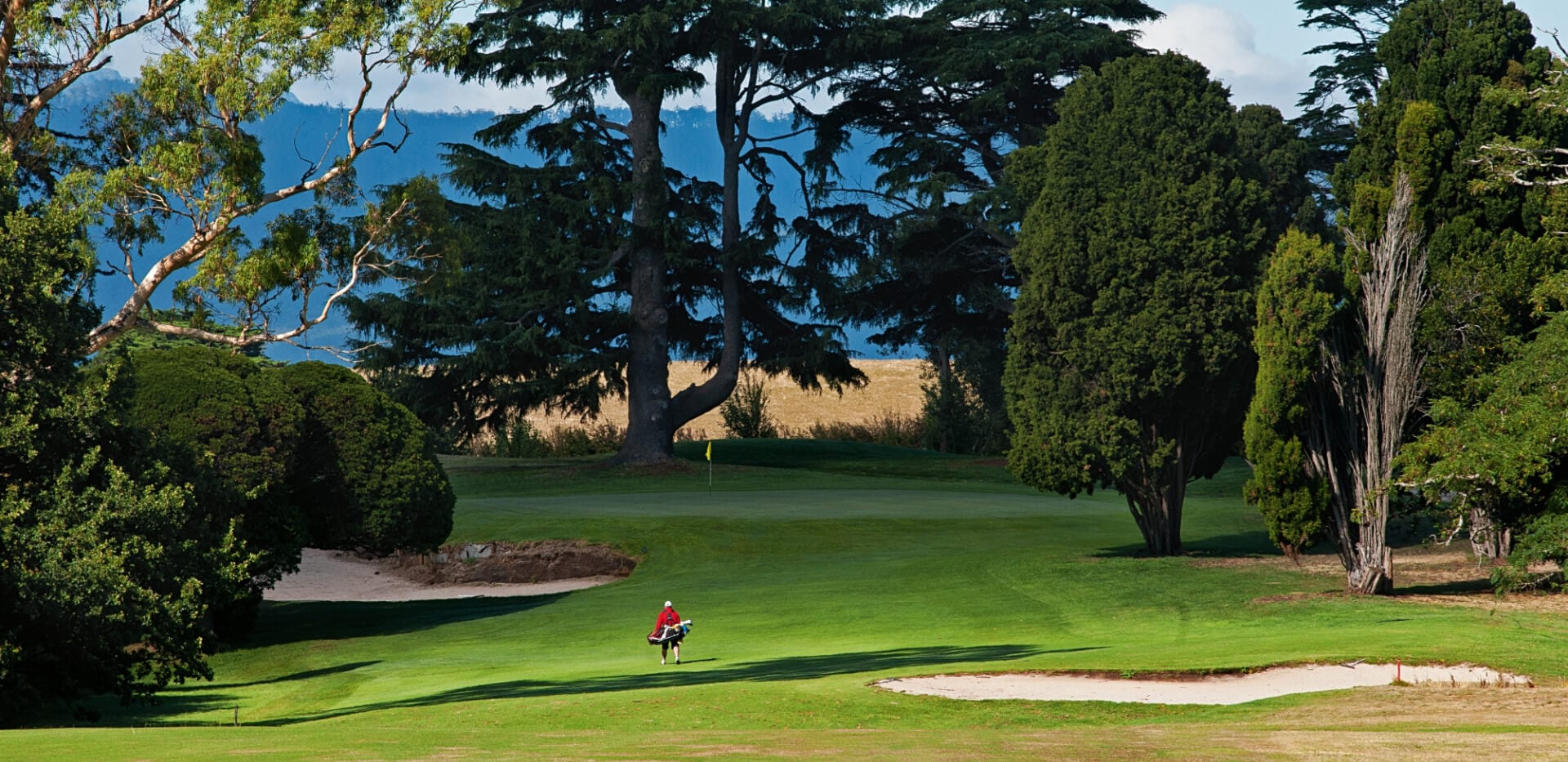 26 November, 2016
7 Great Tassie Golf Courses You Have to Try
Some of the world's best, most beautiful and most challenging courses are located in the Apple Isle. So pack your clubs, tees, and balls in your boot and start planning your own amazing Tassie golfing adventure.
Offering two of Australia's top 10 golf courses (ranked #5 and #9 in Australia), both Barnbougle Dunes and the Lost Farm offer wide-open fairways and exquisite layouts just over an hour's drive north-east of Launceston. Get the full Barnbougle experience and enjoy early morning tee-off times with a stay at the cottages and villas at The Dunes, or indulge in stunning views and luxury rooms at Lost Farm Lodge.
2. Australia's oldest golf course
Ratho Farm at Bothwell, an hour's drive north of Hobart, is the oldest remaining course outside of Scotland. The course boasts 18 historic links holes and premium on-course accommodation. Leave the titanium in the boot and play the part at Ratho with traditional Hickory clubs and vintage get-up available for hire. 
The nine-hole Tasman Golf Course skirts Point Arthur's Point Puer, offering breathtaking cliff-top views of the Southern Ocean at a fraction of the green fee. What you save on fees, though, you may end up losing on balls—the signature eighth hole challenges golfers to tee off over a 100-metre chasm from one cliff top to the next.
Designed by noted course architect Al Howard, Tasmania Golf Club is located in Sorell, near Hobart, on the beautiful Barilla Bay. One of only two championship courses in Tasmania, the club is bordered on three sides by water, and its beautiful design and facilities make it a favourite with Tassie golfers.
If you think you'll be itching for a game the moment you disembark from Spirit of Tasmania the Devonport Golf Club, only five minutes drive from the ferry terminal, is the course for you. Founded in 1921, it has hosted several Tasmanian Open Golf Championships with top players including Greg Norman gracing its links. Overlooking the Mersey River on a beautiful peninsula, it's one of Tassie's prettiest courses, too.
Actress Kate Ritchie and former rugby league player Stuart Webb chose Quamby Estate for their 2010 wedding and the 1850s heritage homestead on 150 acres half an hour's drive south-west of Launceston also offers luxury accommodation. As for the golf, the stunning nine-hole course boasts views to Ben Lomond, nine lakes, cascades, creeks and challenging 'Scottish' bunkers.
Cape Wickham on King Island sits on 160.6 hectares of stunning coastal land. With eight holes parallel to Bass Strait and all 18 holes offering ocean views, there's a real risk you might be put off your game by the exquisite scenery.
If you love golf, there's no better way to play in Tasmania than on a golfing road-trip. From courses straight off the ferry to beautiful rural clubs, complete with superb accommodation and restaurants, you'll never be short of a great place to tee-off in Tassie.
Are you a fan of golfing in Tasmania? Give us your tips for making the most of a Tassie golfing adventure.
Browse the blog by category